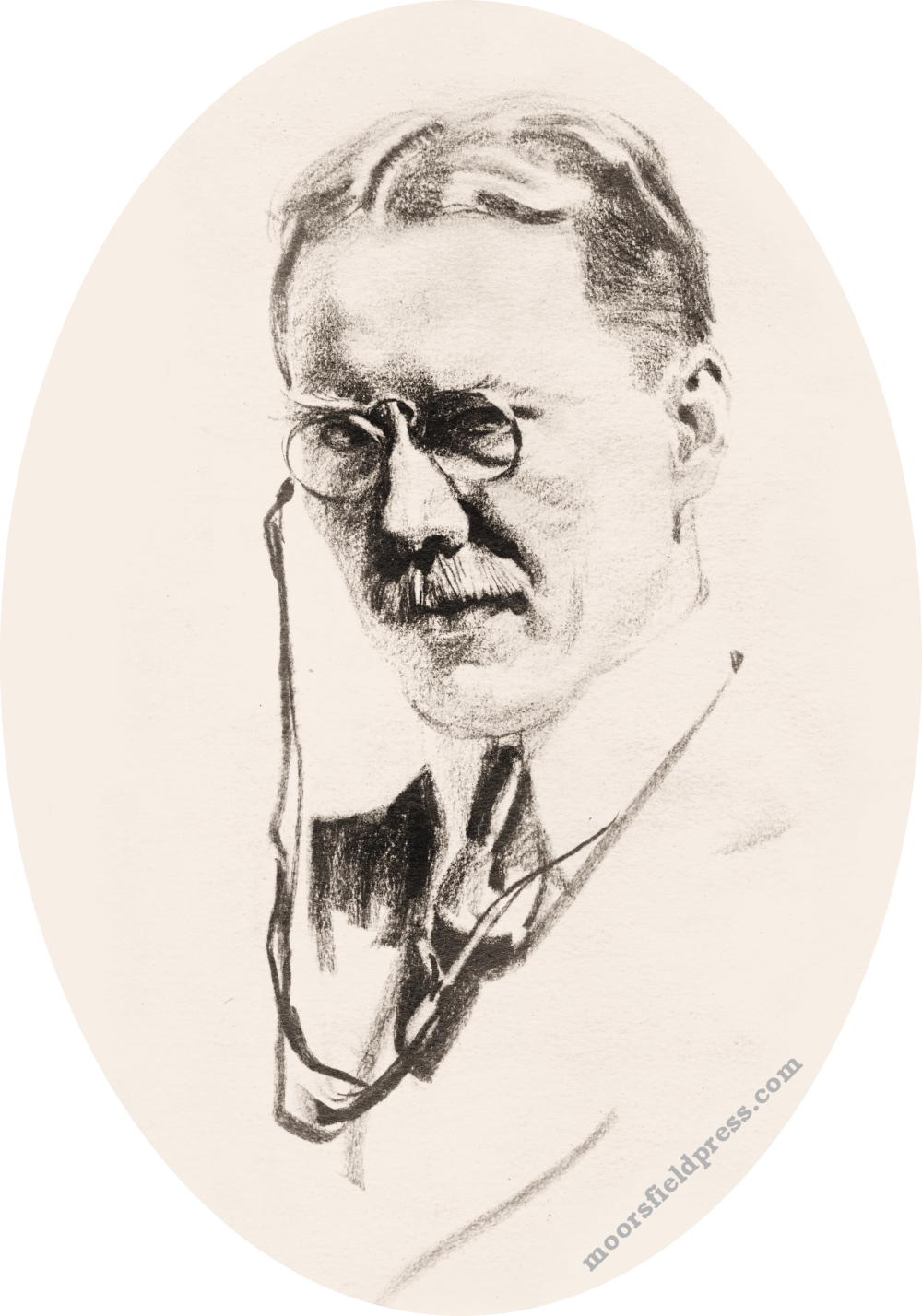 Winfred Porter Truesdell
in Clinton County, NY Newspapers

Courtesy of NYS Historic Newspapers



The Plattsburgh Daily Press, July 17, 1919

Mr. Winfred P. Truesdell, of New York has been spending the past week with Mr. Hugh McLellan, examining the "Lincoln Collection." Mr. Truesdell is preparing an important work on Lincoln's pictures.



---


The North Countryman, November 8, 1928



Only Print Magazine In America Published In Town of Champlain
The Print Connoisseur Established in New York by Winfred Porter Truesdell in 1920 Now Published in Clinton County Village



It will probably be a matter of surprise to most residents of the North Country to know that the only magazine published in this country which is devoted exclusively to prints and drawings is edited and printed in the Village of Champlain. It may also be a further surprise to know that the editor and publisher of this magazine, Winfred Porter Truesdell, possesses one of the largest, finest and most valuable collection of prints, and books relating to prints, in the hands of any private collector in this country. Without actually putting it on the market there is no way of arriving at an exact value for the collection, but Prof. Lewis C. Karpinski, of the University of Michigan, who recently visited Champlain to view the collection, placed a value of $20,000 on it.

The magazine itself, The Print Connoisseur, was founded and first published by Mr. Truesdell in New York City in 1920, the actual printing being done by such well-known establishments as the Press of William Edwin Rudge and the Conde-Nast Company. From its inception, it has, of course, catered to a special field and circulated almost exclusively among collectors in this branch of art and connoisseurs of fine prints and engravings. In one sense the field is rather limited, but in another it is one of boundless opportunity, as engravings of one kind or another have been with us since remote ages. While the subscription list is not large, when compared with the popular magazines, it does compare very favorably indeed with journals in allied fields, and has subscribers in practically every civilized country in the world. It is published quarterly and the subscription price is $5.00 per annum.

While resembling considerably in outward appearance and form the usual style of the popular magazine, The Print Connoisseur, aside from its subject matter, is further unlike those magazines in that in format and contents it tends toward the bookish in character. It is printed on fine book paper and instead of calendered or coated stock, has a carefully considered type page and the type used is of a size and character that is totally different. Many of the covers are specially designed and printed from wood engravings in several colors. Each number carries as a frontispiece a print executed especially for that purpose, all methods of printing having been used at one time or another since the magazine's inception, including the etching, mezzotint, aquatint, drypoint, lithograph, offset, photogravure, and, of course, half tone. These original prints present in themselves items for collection seldom met with in modern book production. Each issue of the magazine is profusely illustrated with examples of rare and finally executed prints, many of them in colors, that are of particular value and interest to collectors. Single copies of certain numbers of the magazine which are now out of print sell at a premium, some of them bringing as high as $25.00 in the art markets of the world.

In 1924, when Mr. Truesdell and Mr. Hugh McLellan, of Champlain, became interested together in various printing projects, the former came to Champlain to reside, and The Print Connoisseur was published by him and printed under his direction in a shop in Plattsburgh, it being considered too big an undertaking to be accomplished on the home presses. Gradually new machinery was installed in the plant, however, and since 1925 the magazine has been printed and bound by Mr. Truesdell in Champlain.

The Truesdell collection of rare and finally executed prints is made up not only of etchings and engravings and of what are known as original productions, but also includes hundreds of examples of portraiture in all its branches. Here one may find practically every known engraved portrait of Grant, Scott, Lee, Thomas and many others of the great men of history and rare prints of Lincoln, Washington, Lafayette and Franklin; there is scarcely a great man known to history whose portrait cannot be found in this collection. It also includes many of the rare and extremely valuable lithographs by Currier & Ives, French portraits by Nanteuil and other great masters, mezzotints of the English school, Turner's Liber Studiorum, Claude's Liber Varitatis, hundreds of rare proofs of bank note vignettes, Baxter and Licensees prints, Arundel prints, and so on ad infinitum. Bibliographical books on all phases of art, colored plate books of aquatints, wood engravings and lithographs, books of portraits, editions of the classics and finally illustrated books of all kinds fill the cases that line the walls of the Truesdell home in Champlain. The collection in its entirety is worth a small fortune. The majority of these prints and books were obtained by Mr. Truesdell on his trips abroad, which he made quite regularly up to the time he came to Champlain, many were picked up in this country from collections that have been sold and still others have reached him through old bookstores and from all manner of unexpected sources. Acquiring them has been the labor of years, but aside from their intrinsic worth he has found them of the greatest value in the preparation of material for his magazine.

In the Village of Champlain, and in the surrounding towns and villages, Winfred Porter Truesdell is known as a tall, affable and well-educated chap, just under middle-age, who wears eyeglasses to which a broad black ribbon is attached, and looks like an Englishman in spite of the fact that he was born in Lynn, Mass. He is a printer, of course, and a mighty good one at that, and proud of it, too, but few people in this section realize that he is also one of the foremost authorities in this country on a branch of art that is developing greatly, and, the publisher of a magazine that is accepted by collectors of rare prints everywhere as pre-eminent in its field.



---


The North Countryman, February 4, 1932
Edward Truesdell, who has been living with his son, W.P. Truesdell, for the last few months, has returned to his former home in New Hampshire.


---


The North Countryman, February 4, 1932



Literary Meeting


The Champlain Literary Club and several guests met at the home of Mrs. Blair Hawkes in the Border Village on Tuesday evening. After a short business session all the club members joined in singing, led by Mrs. George Allen.

W.P. Truesdell, of Champlain, editor of "The Print Connoisseur," and a recognized authority on prints, addressed the club on "Washington Portraits." He gave a very interesting study of the whole field of prints and portraits of this loved personage of our country's history. Mr. Truesdell is well qualified to discuss the subject and has many actual prints of Washington. He showed about 40 of these to the club members, discussing the various points of interest.



---


The North Countryman, February 18, 1932



W.P. Truesdell Writes Article for New York Masonic Outlook

W. Porter Truesdell, of Champlain, assistant grand lecturer of the Clinton-Essex District of the F. & A.M., and editor of The Print Connoisseur, contributed an especially interesting article entitled "Washington Portraits" which is featured in the February issue of the New York State Masonic Outlook, copies of which were recently received by local Masons.



The article is an especially interesting one and covers the entire field of Washington engravings. Accompanying the article are ten prints from the private collection of Mr. Truesdell, in addition to a "Portrait of George Washington, a mezzotint by Max Rosenthal after the painting by Trumbull, which is owned by the City of Charleston," which is featured on page one. The group of prints, accompanying the article includes works by Max Rosenthal, John Sartain, H. Houston, Jacques LeRoy and unknown engravers.

In the table of contents, the February issue of the New York State Masonic Outlook says, "W. Porter Truesdell, assistant grand lecturer, Clinton-Essex District, on page 169 gives an informing study of the entire field of Washington Engravings. It is an unusual subject, treated by one thoroughly qualified to discuss it."


---


The North Countryman, February 15, 1934



W.P. Truesdell, Of Champlain, Publishes First of Four Volumes On Portraits Of Abraham Lincoln


One of the striking facts of our time is the growth of Lincoln's fame since he died. The word Lincolniana has been added to our dictionary, and a literature under that name has grown up extensive enough to be separately classified, advertised and collected into distinct libraries. Lincoln read few books and wrote none, yet he has inspired more volumes than any other American, perhaps more than any other character in all history.

The first volume of "The Engraved and Lithographed Portraits of Abraham Lincoln," written and published by W. Porter Truesdell, of Champlain, is now in the hands of print collectors, Lincoln societies and public libraries in many parts of the country. The work, which is to be in four volumes, is undoubtedly the most ambitious of its kind ever attempted in the North Country.

"The Engraved and Lithographed Portraits of Abraham Lincoln" is a descriptive check list and history of all the known engraved and other portraits based on life photographs of Lincoln. The first volume from the press, an attractively bound book of 250 pages, contains 92 reproductions of photographs in addition to the beautiful engraved portrait of the Great Emancipator in five colors as a frontispiece.
The collector's edition, consisting of 200 copies on laid paper, sells at $15.00 per volume, and the Connoisseur's edition, of which only 25 copies are to be printed, is on Japan paper, with original plates signed by the engravers, all of the illustrations of the collector's edition, and in addition, a number of other rare engravings printed from the original plates. Its price is $40 per volume.

Lincoln was the most photographed man of his time, his features and form becoming very familiar to the country through the thousands of copies of photographs, engravings and lithographs based on them that were circulated in the political campaigns of the sixties. During the many years that have elapsed since his death some of these were preserved in the hands of admirers and collectors and all that are known of these have been brought together by Mr. Truesdell and reproduced in his work. Also data as to the time and place and circumstances of their making. Paintings and sculptures of Lincoln are likewise shown and treated.

The Champlain editor and publisher of the "Print Connoisseur" has been working for years gathering material for the books and every print described and illustrated has been examined by him personally. Besides his own very extensive collection he has made an examination of all the larger collections in the country, including those of Harry MacNeill Bland, the late Major W.H. Lambert, Mr. Charles W. McLellan, (now in Brown University), the late Judd Stewart, (now in the Henry E. Huntington Library and Art Gallery), W.C. Crane and others.

In addition to the subscriptions to the four volumes received from in many sections of the country, the New York, Chicago, Denver Public libraries and Harvard and Yale Universities are among the institutions which have ordered complete sets. Mr. Truesdell plans to issue Volume Three in March; Volume Four in June, and Volume One in October.
In addition to the photographs there are some forty-two large size lithographic reproductions of rare Lincoln prints.

It is difficult to enumerate all the material included, but it is interesting to note the long, detailed description of government postage stamps and essays, the vintages used on paper money, a complete classification of music sheets, war envelopes.



---


The North Countryman, May 26, 1938
Porter Truesdell, Champlain publisher and collector of prints, has been ill at his home for eight weeks. Mr. Truesdell, now said to be considerably improved, is the author of several books on Abraham Lincoln.


---


The North Countryman, February 9, 1939



KIWANIS CLUB HAS MUSICAL PROGRAM AT HOLLAND HOTEL


Porter W. Truesdell, of Champlain, author of several books on Abraham Lincoln and a collector of Lincoln prints, is scheduled to address the meeting on Tuesday of next week. The committee is extending an invitation to local businesses and professional men to attend, regardless of whether or not they belong to the Club.


---


Plattsburgh Daily Press, May 29, 1939



W. Porter Truesdell Services Wednesday
Noted Authority On Woodcuts Died Saturday At His Home At Champlain


Funeral services for Winfield [Winfred] Porter Truesdell will be held Wednesday at 2:30 p.m. at his home at Champlain, and burial will take place in Glenwood Cemetery with Masonic rites at the grave.

Mr. Truesdell, recognized as an international authority on wood cuts, died at his home at Champlain Saturday following a heart ailment of some years. He is survived by his widow, Mrs. Edythe Truesdell, a kindergarten and first grade teacher at Rouses Point.

Widely known as a printer Mr. Truesdell for many years published and edited the "Print Connoisseur," a quarterly issue since suspended. At the time of his death he had in the process of publication a series of volumes entitled "Lincolnina" in which he was assembling a valuable collection of cuts, etching and manuscript concerning the life of the noted American.

Mr. Truesdell was a Past Grand Master of Champlain Lodge of Masons and very active in the life of the lodge. He was quite well known as an after dinner speaker and several times spoke in Plattsburgh on the observation of Lincoln's birthday.



---


The North Countryman, June 1, 1939



LAST RITES FOR W.P. TRUESDELL AT CHAMPLAIN


Impressive last rites for W. Porter Truesdell, Champlain author and craftsman printer, were held at the home of the deceased at 2:30 PM, Wednesday, the Rev. A.J V. Durbin, pastor of the Presbyterian Church and Chaplain of the Champlain Masonic Lodge, officiating. Masonic services at the grave in Glenwood Cemetery were in charge of [by] Ernest Sargeant, of Ellenburg.

Mr. Truesdell passed away suddenly at his home on Saturday of last week following a heart attack. He had been seriously ill and confined to his bed last summer, but had rallied somewhat and had been able to be about much as usual during the Winter and Spring months. On Saturday he accompanied Mrs. Truesdell to Plattsburgh, returning via Rouses Point. He passed away shortly after they reached home.

Winfield [Winfred] Porter Truesdell was a son of the late Mr. and Mrs. Edward Truesdell and was a native of Lynn, Mass., where he obtained his early education. He attended art schools in Boston and studied at Harvard University and abroad before beginning the publication of the "Print Connoisseur," a magazine devoted to art, in New York City.

Mr. Truesdell came to Champlain 18 years ago [1920 or 1924, per second article] to enter the printing business with Hugh McLellan and whose shop the quarterly editions of his magazine were published. He was an authority on Abraham Lincoln and, at the time of his death, had in the process of publication a series of volumes, illustrated in color with reproductions of prints from his own collection, entitled "Lincolniana."

The deceased was a past Grand Master of the Champlain Lodge of Masons and was active in fraternal circles throughout the North Country. He was an exceptionally fine after-dinner speaker and was frequently called upon to address audiences at Lincoln's Birthday celebrations and observations. Mr. Truesdell was also an authority on woodcuts used in printing processes, and he was the author of many magazine articles that have had a wide circulation.

Although a reserved man devoted to his family and his art, Mr. Truesdell made many friends throughout the North Country who were saddened to learn of his sudden death.



---


The North Countryman, January 7, 1971



Mrs. Edythe Truesdell


Funeral services for Mrs. Edythe Truesdell, 86, of Champlain, who died at the Holiday House Nursing Home in St. Albans, Vt. Dec. 24, 1970 were held Saturday at the Clark Funeral Home in Champlain. The Rev. Lloyd Van Norden of the Three Steeples United Methodist Church officiated.

The body was placed in Glenwood Cemetery vault in Champlain for burial later.

Mrs. Truesdell was born in Champlain April 5, 1884 daughter of the late William and Mary Jane (McCrea) Gettys. She was a retired school teacher and had taught in Rouses Point for many years.