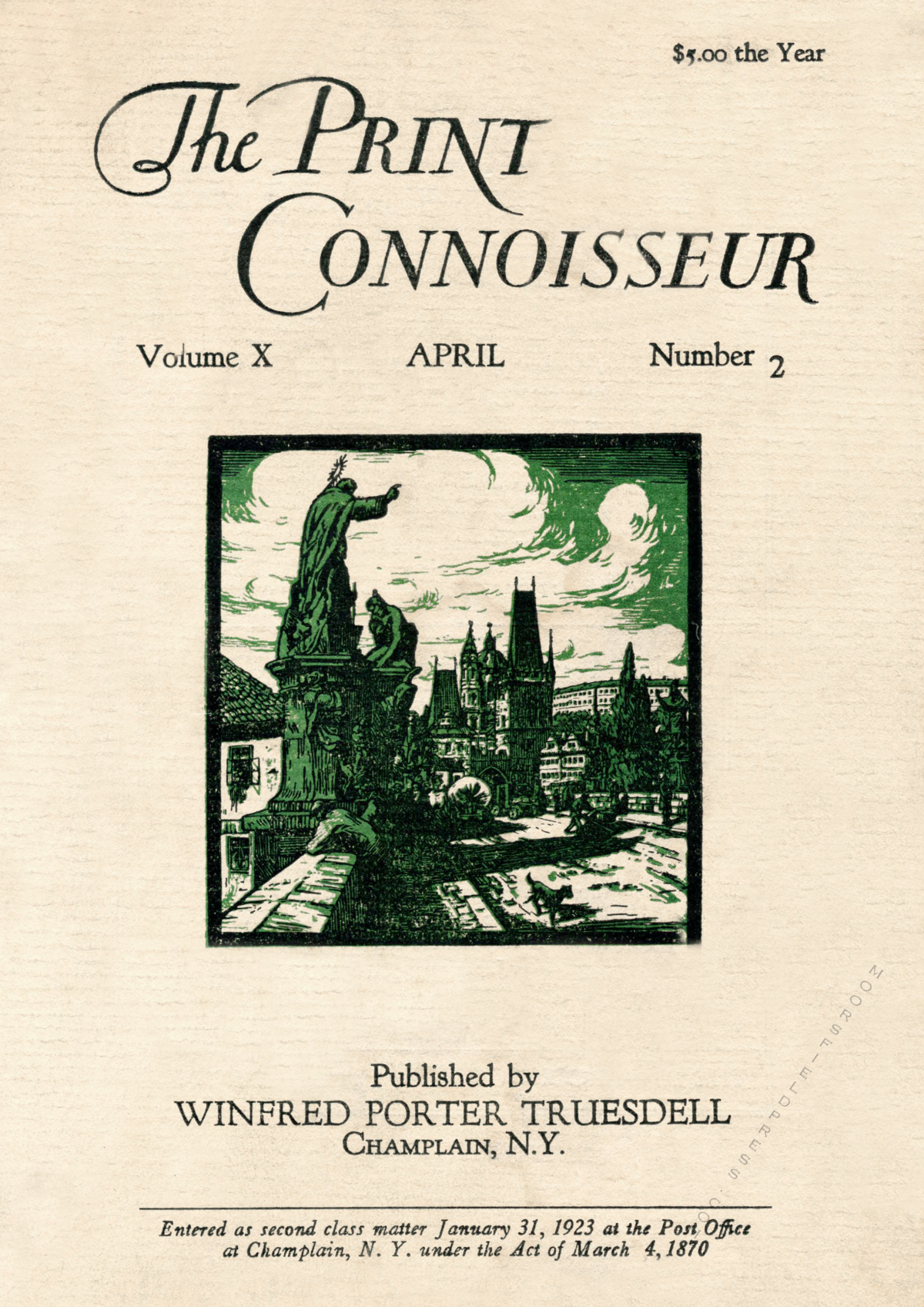 The Woodcut and Engraved Printing Plates
of
Winfred Porter Truesdell



by David Patrick
In 1920, Truesdell started his Print Connoisseur magazine and published it until 1932. In order to print images as well as some text, Truesdell needed custom designed printing plates made for a letter press. Various artist-engravers etched or scratched designs on zinc or copper plates. Other artists carved wood blocks with the design (up to five blocks were needed for color prints). The copper and zinc plates were mounted on wood blocks and placed in the letter press where thousands of prints could be made.

Fortunately, some of Truesdell's woodcuts and engraved printing plates have survived since his death in 1939. These are the only ones known to exist. When Truesdell's estate was being settled in 1971, some copper plates of his were destroyed when the copper was pried from the wood block in order to reclaim the metal.

---
Woodcut and Engraving Plates Used by Truesdell

(from a private collection)

The woodcuts and engraving plates shown here have been scanned on a flatbed scanner. The images have been heavily enhanced digitally to bring out the designs which could not be seen using normal image settings. They have also been digitally flipped in the vertical direction to show how the plate would print. The images are displayed in mostly random order.

Most of the prints from these woodcuts and engraving plates were used for The Print Connoisseur book. A few were used for Truesdell's Abraham Lincoln book published in the 1930s.